Garage Door Repair & Installation Near You
Garage Door Doctor is family owned and operated business that has been providing residential garage door services since 1987. We use no subcontractors, are fully insured, and accredited by the Better Business Bureau.
At Garage Door Doctor, we pride ourselves on providing BEST garage door repair and garage door installation services to the residents of Houston, Texas.
Our fleet of service trucks are completely stocked with the parts necessary to complete your garage door repairs in Houston and surrounding areas. Whether you need to repair your garage door opener, or need a garage door spring replacement, we can fix it all!
We also provide a comprehensive garage door maintenance package to keep your garage door system running in optimal condition for years to come. 
With our expert team and unmatched customer service, we'll ensure your garage door is functional, stylish, and secure. 
Honest, Quality Garage Door Services in Houston
With over 75 years of combined experience, we've seen almost every possible garage door problem and we know the best ways to resolve them. We know which solutions are more cost-effective and have financing options to serve you better.
Garage door openers should not just open and close your garage door, but should be reliable, quiet, and safe…
Your garage door is a vital aspect of your property. It keeps your vehicle…
Does your garage door stop when it is going up? Did you hear a loud bang, similar to a gun shot? Do the torsion…
All of our garage door repair affordable specialists are properly trained to keep your garage door and…
Fix Any Problem With Reliable Garage Door Repair Houston
Including cracking panels, broken hinges or springs, broken door cables, door off tracks, crooked garage door, stripped gear on garage door opener, broken garage door remote, tune-up, etc.
Garage Door Opener Installation
Shopping for a new Garage Door Opener? We install brand new openers including Genie, Chamberlain, Liftmaster and Sears Craftsman garage door openers. We stock only the top of the lines but we can get all models available.
We offer a wide range of garage door opener installation services in the entire Houston, TX and surrounding area…
Emergency Garage Door Repair
Has your garage been giving you problems, making weird noise, or not operating at all? Call the Garage Door Doctor so we can fix your overhead garage door.
All of our garage door repair specialists are properly trained to keep your garage door and garage door opener running smoothly. We service and repair all makes and models of residential…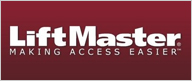 Broken or Cracked Springs?
Garage Door Spring Repair Near You In Houston, TX
One of the most common garage door repair jobs that we see everyday is the broken torsion Spring or extension spring. If your garage door spring looks like the one in the picture, it is broken and the door will not go up. Attempting to lift a door with a broken spring can be extremely dangerous. 
Attempting to replace the springs yourself is even more dangerous. You should never attempt to fix a broken spring yourself – only experienced, trained professionals should ever touch broken springs. 
With Garage Door Doctor, you can rest assured we will replace your springs correctly. Call Garage Door Doctor today to have your garage springs fixed properly!
Emergency Garage door repair
24/7 Emergency Garage Door Repair Near You in Houston
Are you dealing with a broken garage door in the middle of the night or on the weekend? Don't worry! At Garage Door Doctor, we offer 24/7 emergency garage door repair services in Houston. Our experienced technicians are always on standby to respond to your urgent garage door needs promptly and efficiently.
With our fully stocked service vehicles, we're prepared to handle most repairs on the spot, minimizing downtime and inconvenience. When you choose Garage Door Doctor for your emergency repair needs, you can rest assured knowing that your garage door will be back in working order as quickly as possible.
comprehensive garage door repair
Comprehensive Garage Door Repair Services Nearby Houston
Whether it's a noisy garage door or a malfunctioning opener, our skilled Garage Door Doctor technicians can handle all garage door repair issues. From broken garage door spring replacement and cables to damaged panels and rollers, we'll make sure your garage door is back in working order quickly.
In addition to our expert repair services, we offer routine garage door maintenance to keep your garage door functioning smoothly and prevent future issues. Our technicians will inspect and fine-tune all components, ensuring your garage door remains safe, efficient, and reliable for years.
Installation & replacement
Expert Garage Door Replacement Near You
Is your garage door outdated or beyond repair? Garage Door Doctor offers high-quality door garage installation and replacement services in Houston. We carry many stylish and functional doors to suit all preferences and budgets. Choose from various materials, designs, and colors to enhance your home's curb appeal.
Our professional installation team will ensure your new garage door is installed correctly and securely, providing you with a seamless, hassle-free experience. We also offer comprehensive warranties and ongoing support, so you can have peace of mind knowing that your investment is protected.
Garage Door opener repair Near You
Often a garage door repair can be more cost-effective than installing a new garage door opener. At Garage Door Doctor our professional specialists are trained to do what is best and the most cost effective for our customers.
We stock a well rounded assortment of garage door opener parts and remote controls. We have the expertise and know-how to repair your garage door opener today.
Tips For Choosing A Reputable Garage Door Repair Company Near You In Houston
Finding a reliable garage door repair company in Houston can be challenging, but it's essential to ensure the safety and functionality of your garage door. Here are some tips to help you choose the exemplary garage door repair service:
Research and Compare: Check past customers' online reviews, ratings, and testimonials. Compare the services and prices different companies offer to make an informed decision.
Experience and Expertise: Choose a company with a proven track record and skilled technicians who can handle various garage door issues, from routine maintenance to complex repairs.
Local and Licensed: Look for a locally-owned and operated business that understands the specific needs of Houston homeowners. Ensure the company is licensed and insured to protect yourself from potential liabilities.
Fast and Reliable Service: Opt for a garage door repair company that offers prompt response times, especially for emergencies. A reliable company should be available 24/7 to address your garage door needs.
Customer Satisfaction Guarantee: A reputable company will prioritize customer satisfaction and offer craft and product warranties. It ensures you receive high-quality service and support even after the job.
Following these tips, you can find Houston's best garage door repair company to suit your needs. Trust Garage Door Doctor for all your garage door repair and installation services – call us today at (281) 855-9300!
Why Choose Garage Door Doctor?
When it comes to garage door repair and installation services in Houston, Garage Door Doctor is the trusted choice. Our mission is to deliver 5 star service every time:
Family – Friendly service
Integrity – Doing what's right all the time
Values – Honest quality work at a fair price
Excellence – Commitment to being and delivering the best
Safety – Always our #1 priority
Teamwork – Together we are stronger
Accountability – Take responsibility for one's actions
Reliable – We will always be there
Servants – You're a "servant first" – you focus on the needs of others, especially team members before you consider your own
 Call (281) 855-9300 today to schedule a service or request a free quote!
Exploring Houston's Attractions and Landmarks
Houston has a rich cultural scene and numerous attractions for residents and visitors alike. Some of the city's most popular attractions include:
What Our Customers Say About Our Garage Door Repair Houston
At Garage Door Doctor, we have expertise to install garage doors the best way possible. Every home is unique and requires a unique installation to keep a door working for many trouble-free years. You can trust Garage Door Doctor to install your door properly. Read some of the reviews by our customers.
CONTACT GARAGE DOOR DOCTOR
35+ Years In Trusted Residential Garage Door Installation & Repair
Garage Door Repair, Sales, Service, and Installation, covering all of Greater Houston, Tx including:
Schedule Your Garage Door Repair Service Today!